Okay, thought I'd ask for feedback of this pick I took of a friend's baby, I've turned it to black and white to give it more of a mood plus the colours of the mat the baby was on were really distracting, any comments and feedback would be gratefully appreciated.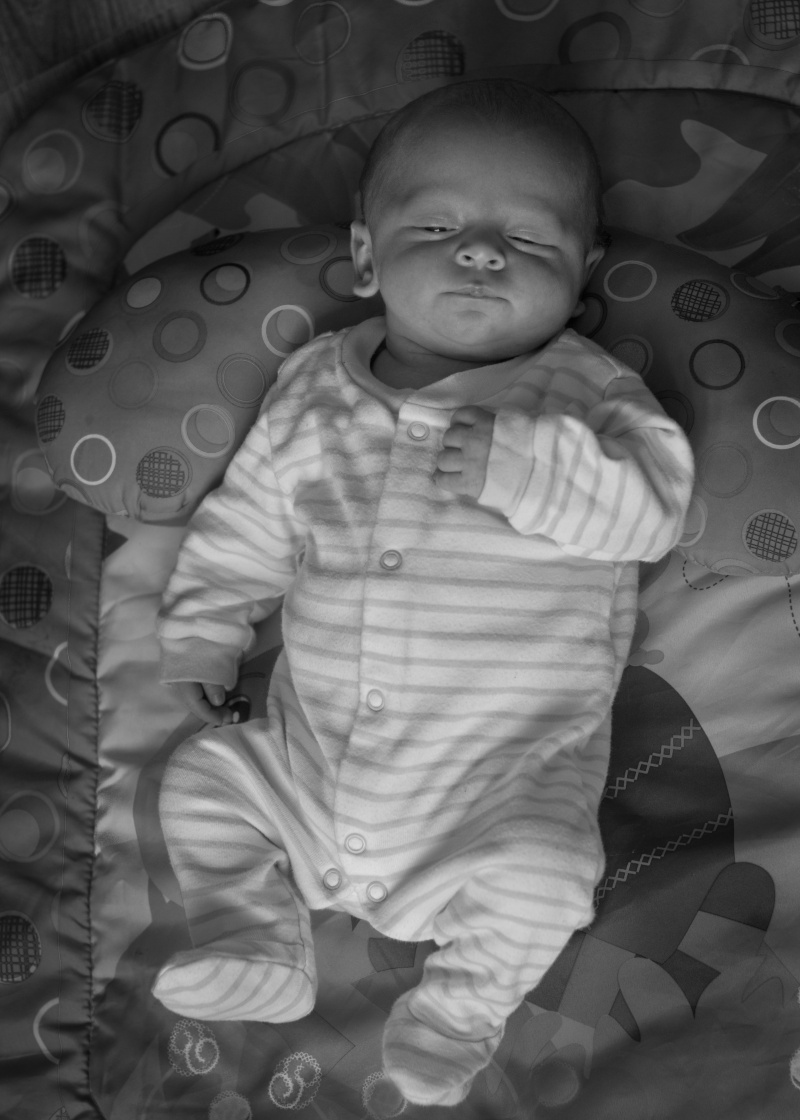 Gill Henry




Posts

: 59


Join date

: 2012-11-18



Hi Gill,
glad you are posting images for critique.
You have done a nice job converting to mono and I can see why. Even in mono the matt is distracting. I love the knackered gaze he has on you. Really cute.
My biggest concern is the viewpoint. From directly above, he looks like he is standing but obviously isn't. Actually he might be about to do a gig! Seems a bit unnatural to me. this is emphasised even more by the way you have lit him. If you look the light is coming from his feet area, so it is hitting his face from the chin. This accentuates his head form. You know how to scare kids you can turn the lights off and put a torch under your chin. You have a slight case of that here unfortunately. Next time ask mum for a plain blanket to hide the mat and look at the light. Hope that helps, it is intended to.
Hiya Gill,
It's very crisp and clear so well done you.
I am no expert but after a few dodgy attempts at photographing my goddaughter I realised that I needed a very shallow depfh if field. This softens up the image and is more appealing for babies, in my view. I agree with Mikes comments also and I raides my friends baby presents for some nice plain blankets
Hope that helps
and I'm sure everyone has their own preferences but it is nice a clear and I bet the mum loves it

Pammy Sheldon




Posts

: 520


Join date

: 2011-02-05



Yes I can see what both of you are saying now, I wasn't sure of the photo myself but did like it, yes mum is happy with it, glad she's not a photographer lol.
Thank you both for the feedback, much appreciated

Gill Henry




Posts

: 59


Join date

: 2012-11-18



As long as the parents are pleased that's all that matters. And I have just been asked to photograph a friends baby due very soon with a greater depth of field lol
She wants me to recreate a photo she has seen which I don't like but she does so hey ho haha

Pammy Sheldon




Posts

: 520


Join date

: 2011-02-05



---
Permissions in this forum:
You
cannot
reply to topics in this forum