PDM112014 code entered at this site http://www.hdrsoft.com/download/dpmag/ allows one to download Photomatix Essentials 4 for free until 9th December 2014. It was a offer on the Digital Photo CD November 2014.
I downloaded this and installed and found in doing so it also got my Photomatix Pro 4 to work as well. The Essentials does seem an odd program unlike many it does not completely open but starts with a series of flash screens. First you select Photos, next screen is called "Adjust & Preview" you have 27 thumbnails all with different effects and 8 Pre-sets each with sliders to offer some adjustments. The sliders change according to pre-set selected with "Photographic" you have "Color Temperature" slider but most of the others don't.
I find my RAW files tend to be too blue so really do need to adjust. Although it works direct with the RAW files it will not import sidecars generated with Adobe RAW converter so I find after generated I have to upload into another program to colour correct.
The Pro version will allow colour temperature correction but requires more skill to use. Less thumb nails and more sliders. All in all likely I will use the Essentials rather than Pro version.
Although I like the look of an old car with loads of chrome when the Tone Mapping is over done there are very few pictures where I would want to use the Surreal or Grunge effect for the whole image. But to load the over done image into layers together with normal versions and select certain sections does seem to work.
HDR has a problem in that extending the dynamic range also means the image becomes rather flat and the local tone mapping is a method of returning the punch lost so they are often used together. Programs like Picturenaut do allow HDR images to be created but do not have the tone mapping offered by the Photomatix program. When Photoshop reached CS5 it did start to offer local tone mapping but not to the degree seen with Photomatix.
Using Jpeg with HDR is rather a pain as we need just 1 EV stop between images. But using RAW allows 2 EV stops so same result can be got with half the images which also means less problems with ghosting. There are manual methods of generating multi-images from the RAW or using sets of images with different EV values of the same scene using layers and masks which to my mind work better than the HDR programs. There are even ways to auto generate the masks. So although I often take a series of pictures one +2EV one as metered and one -2EV I don't tend to use HDR programs to combine them.
However the effect which local tone mapping can put into the clouds is something not to be ignored. So for me I will be selective with it's use this is an example where although used I have selected where it is used.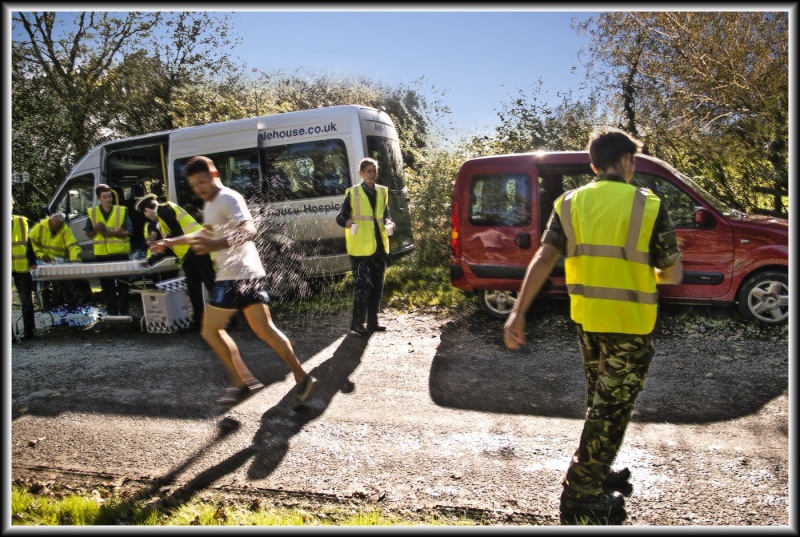 I would invite any comments on the use of both HDR and Local Tone Mapping. I see them as two completely different processes even if often used together.
Having had more time to use Photomatix Essentials I would say:-

The Essentials has far more thumb nails than the Pro but less options to manually alter the image. The thumbnails do offer different sliders to adjust and my criticism is colour temperature is only available with some of the thumbnails.

However some thumbnails offer a very natural looking result and it will work with a single RAW image (will also work with Jpeg) so could be used as a simple RAW conversion tool I was very impressed.

Previous the same magazine also gave away DxO Optics Pro 7 again this seems a very good automated system to convert RAW files into Jpegs although personally I want more control and would use either RawTherapee or Photoshop CS5 Camera Raw 6.5 but of late I have heard how owners of new cameras are having problems in opening their RAW files and although both my Pentax and Nikon will allow one to convert in camera again it seems not all cameras allow this.

Programs like CS5 and Gimp do offer some selective tools to manipulate the image and there are some pictures where this is required. But to be able to with minimum effort to simply make selections has some clear advantages.

Before trying Photomatix Essentials I would have never considered using it to produce a non HDR and non tone mapped image I would have never considered using it as a simple RAW converter.

DxO Optics Pro 7 yes that is what it's designed for but not Photomatix Essentials, however I would class it now as a very good tool and so simple to use. Photomatix Pro is very different there are many adjustments and for the beginner it would be rather daunting but Photomatix Essentials is so easy to use.
---
Permissions in this forum:
You
cannot
reply to topics in this forum