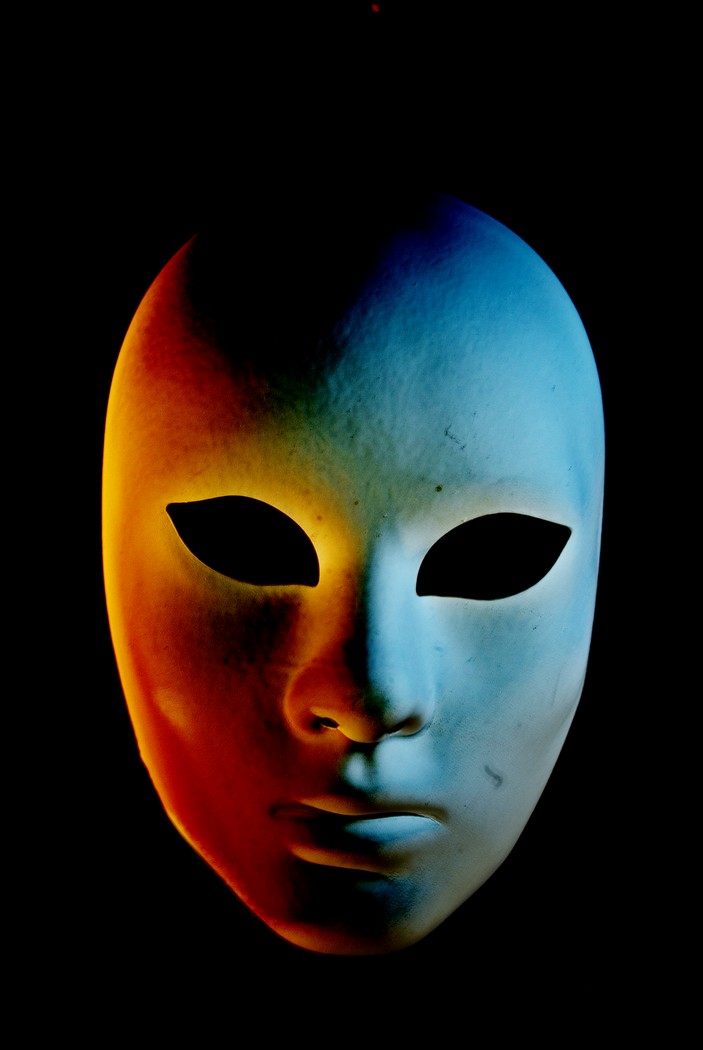 I watched Digital Photo February 2014 video on "Blend light painted pics together" and this shows how to alter the blending mode. As it happened I had a series of pictures of this white mask which I had already taken using a tripod and an array of different lighting so I selected all in Bridge and loaded into layers to experiment with.
At first used the lighten shown in the video. However decided to play so swapped blending modes one by one on the top layer leaving the layers below at lighten. Using Color Burn I got the result above. Only down side was I used a small aperture f.6.7 on first three and f16 and f32 on last two which has shown up the dust on my CCD as a scare on the right hand side of the face.
Used flash, daylight and LED lighting.
OK weird effect but I realised I have not a clue what blending modes or the apply when used with masks does. It is just a luck accident and other than trial and error really in the dark on how to use.
So any ideas?
Very interesting Eric. Is the video available to the public or just subscribers?
I would guess subscribers but you can borrow mine if you want.
---
Permissions in this forum:
You
cannot
reply to topics in this forum