I was looking for reflections for beginners group on Monday but this one has double meaning. I was dragged up in Shotton as a child and the Wepre brook flooded a lot where the non return valves were not maintained but in resent years very rare to see this. By old Co-Op the foot bridge between Shotton and Connah's Quay under around 1 foot of water. Grids feeding water into street not out of street again non return valves failed. It must be 50 years since I have seen this happen.
We almost got flooded one year when the valves were wedged open. This was when I lived down south on the severn. Glad I'm a bit higher nowadays. ;-)
I have been trying to create reflections is simulated water but not really to the quality I wanted.
To try and make it look as if reflection was in water I used the photoshop tool then put water in another layer and adjusted opacity but think there must be a better way?
Search youtube for tutorials.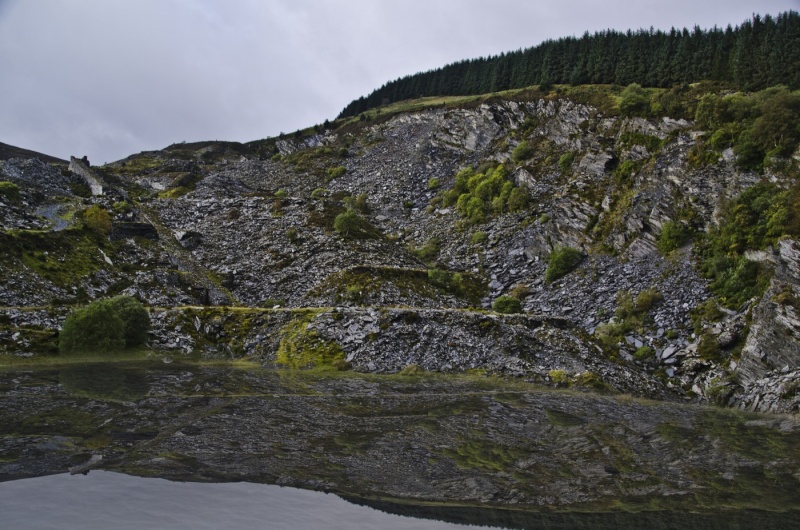 I think this is an improvement? Three layers and one mask.
Layer one original image with mask where I wanted water.
Layer two inverter layer one and warped to become narrower the opacity reduced to 53%.
Layer three a picture of reservoir in Yorkshire.
Needs more work on the layer mask to define the edge of the lake but it is coming to become believable. However could be a problem for Kevin Hirst! So now to look on Utube to see how it should be done.
OK trying the bits on Utube slight alteration.
Used the blur and warped it some more not really sure if any better though!
Thank you. Be interesting to see comments on Mold beginners group. I have been trying to think out of the box for the assignments and until today my favorite camera the old faithful Pentax K10D was out of use because I had lost the charger. New one came today less than £4 including spare battery sure I will now find the original one. Wish I could get Nikon bits for that price.

I am still trying to think of reflections which do not use glass or water but as yet still scratching my head.
Eric, scratching your head shows that you are reflecting on something!

Ken Sweetman




Posts

: 133


Join date

: 2010-09-22



Eric, what about a reflection in a Christmas Bauble?

Pammy Sheldon




Posts

: 520


Join date

: 2011-02-05



Or Christmas lights in a window?
I have of late been experimenting with time lapse and realized I was having a problem with reflected light in the window. I was hoping to get sun rise. My knowledge is lacking here I expect I can use the polarizing filter to part remove of enhance reflections.

The time lapse however has been abandoned too many times I returned to find it had failed and my camera battery when connected to PC lasts about two hours as no auto sleep when connected to PC.
---
Permissions in this forum:
You
cannot
reply to topics in this forum