Mold Camera Club Wins National Competition
Mold Camera Club have won their first National photographic competition, Pixels 2011, a competition between 33 clubs from all around the country, each submitting 4 images (2 of which had to be monochrome) from 4 different workers.
Held in Cardiff on Bonfire Night there was a nail-biting finish with Mold winning with the very last image shown,
Wild Child
by Mike Catania, which not only achieved a top score of 20, but won the Trophy for the best Monochrome Image and clinched the outright win by 1 point.
It is only the second occasion that a first-time entrant club has won this competition, however, it is the first time ever that a club from the North Wales Photographic Association has won this prestigious competition.
The other images used were
Last L
ap by Steve Jones,
Mist Over Marine Lake
by Helen Prince and
Underground London
by Andy Polakowski.
The other clubs from North Wales fared as follows: Eryri 8th, Wrexham 9th and Dwyfor 11th.
Andy Polakowski (External Competition Secretary) said "I find it extremely gratifying that Mold Camera Club has become so successful not just locally with its Community photography and involvement with local events but also nationally through its representation of North Wales in competitions such as the PAGB DPI Championship at Warwick and the success of its members individually in Exhibitions and AudioVisual Competitions. There is clearly something for everyone in Mold CC and room for all members, whatever their level, to develop".
Chris Noble (Club Chairman) said "This is a fantastic achievement for the club and well deserved given the efforts put in by the members to improve our photography. It should be seen as a club achivement although special recognition needs to go to the 4 whose entries made up the successful entry, especially Mike Catania in winning an individual prize as well. Next season we celebrate our 50th year and it is achievemnts like this that will help see the club go on for another 50 years."
The images and more details can be found at http://www.gwynfa.org.uk/competitions/pixels/270-pixels-2011.html
Mold Camera Club meet on Monday Evenings at the Daniel Owen Centre. More details can be found at http://moldcameraclub.org.uk or by e-mailing mcc1963@virginmedia.com.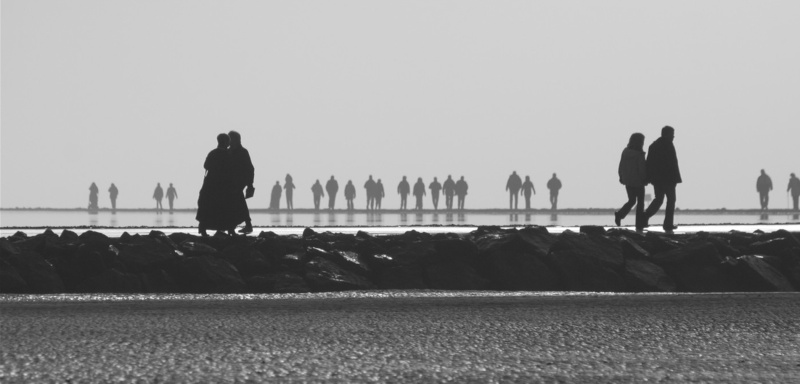 _________________
Chris Noble

www.noblemultimedia.co.uk
Feedback and comments so far:

Marain Delyth - Llongyfarchiadau / Congratulations on your success in Pixels 201. Interesting images - deserved to be winners. Well done.

Jill Bunting (NWPA President) - Congratulations on Mold's Achievement, very well done. Your club is proving to be a real credit to North Wales & can hopefully spur on other clubs to follow.

Marian Waine (NWAWAVG) - That's great, well done to all of you.

Don & Christine Langford - Many congratulations on winning the Pixels competition and especially to Mike Catania for his Best Mono image. Well done

John Rowell (NWAWAVG) - Congratulations. Well deserved for all the hard work put in by you all.

Andrea Mearms (Mold Town Council) - Great news - well done to you all. It's brilliant to get national recognition

Llinos Lanini - CONGRATULATIONS to MCC and to Mike Catania, Steve Jones, Helen Prince and Andy Polakowski. A fantastic achievement!




_________________
Chris Noble

www.noblemultimedia.co.uk
Gwynfa Pixels: Memories Of My First External Competition

I should start this write up by making a note for historical purposes, writes Sue Griffiths. On Saturday I reached a milestone - the attendance of my first external competition as a member of Port Talbot Camera Club, held at Talbot Green Community Centre. My intent was to attend, listen, hopefully learn, and to support the Club until approximately 4.30 pm and then depart.

After all, Saturday was Bonfire Night and I had been researching how to photograph fireworks! Big night for me and I intended to mark my territory at Baglan Park to photograph the firework display. Yeah, yeah, I know guys, pretty basic, but I'm the newcomer and all advice gratefully received.

Not knowing what to expect I was surprised, on arrival at Talbot Green Community Centre, 40 minutes before the start of the competition, to
discover a full car park - was I at the correct venue? Ah - rest easy Sue, there's Gareth Martin loaded down with photographs. The event has a huge following, well supported by all clubs. The community centre was full to capacity, but, luckily for me, I was spotted by Gareth
Martin and we were shortly joined by Simon Jones, on his way home from a night in Cardiff! Phil Davies also attended but due to unforeseen
circumstances, couldn't stay.

The judge for the day was Tony Potter from Cumbria. He was a super judge and a very likeable man who kept the club members entertained
with his humorous comments. I'm sure he's well in demand - the afternoon flew by.

The competition started and I was bowled over with the imagination of the photographers and the quality of the dpis - good grief is this is what I have to aspire to? Within 15 minutes (well actually, as soon as PTCC received their first score) I had decided that, regardless of it being Firework night, I wasn't leaving until the competition had ended. After all, as I reasoned to myself, you wouldn't walk out of the Urdd Eisteddfod before the end, would you? Best laid plans ...

Thirty three clubs entered the competition which had four categories: two colour and two monochrome. The entries for PTCC were:
Bare Winter - Darren Boxer 20 pts,
Cardiff Centre - Chris Pitt 15 pts,
Where Did I Leave my Bike? - Peter Thomas18 pts,
The Traveller - Gareth Martin 17 pts.

Although we didn't get first place, we were part of the winning group. At this point I should point out we were well in front on Neath, Swansea, Cardiff, etc. Our entries were of a very high standard and resulted in the club coming joint third with Ebbw Vale and Rhondda.
Bridgend and District, Merthyr Tydfil and Inn Focus were joint second with first place going to Mold for their winning entries. An excellent achievement for Mold, this being the first time they entered the Pixels competition, so our congratulations should wing their way to them.

Mention and thanks should also go to Leigh Woolford, who is the Chairman and organiser of the competition, and to the host, Andy Baker, Vice Chairman of Gwynfa. Organisation was excellent - a great venue. Food and beverages were aplenty and whoever made the pasties is an excellent pastry chef, mmm..... !

It was an informative afternoon, which gave me an insight into what judges are looking for. I thoroughly enjoyed myself and was pleased to be there as a member of PTCC. Well done guys - your dpis looked great.

Oh yes, and I managed to get some firework shots - from my driveway, with "Strictly" and "Casualty" on call back. What more could I ask for? It was better than fighting the crowds in the park. A perfect end to a great day!

_________________
Chris Noble

www.noblemultimedia.co.uk
Evening Leader - 15th November 2011

_________________
Chris Noble

www.noblemultimedia.co.uk
Evening leader On Line - http://www.leaderlive.co.uk/news/108057/mold-camera-club-snaps-up-first-in-national.aspx

Welsh Photographic Federation - http://thewpf.co.uk/?p=7804

Gwynfa Camera Club - http://www.gwynfa.org.uk/competitions/pixels/270-pixels-2011.html



_________________
Chris Noble

www.noblemultimedia.co.uk
---
Permissions in this forum:
You
cannot
reply to topics in this forum