I've chosen the title very carefully and want to say that it means something very different to "Community Service". No magistrate was involved.
Some time ago, Deborah Frings (wife of our esteemed Vice-Chair, Jonathan) asked the club if we could get involved in helping the scouts with a photographic project. This was agreed at a committee meeting and then almost forgotten until Deborah reminded me a few weeks ago. We agreed to a date and I went off and quickly put together a workshop. I enlisted the help of John Bell for the day and then turned up at the Pavillion in Northop Hall on Saturday (5th March) to present our workshop to what turned out to be a group of very enthusiastic scouts and leaders.
I wanted the workshop to be informal, whilst at the same time give them some basic groundwork in photograph. I also wanted to be very careful not to stiffle natural abiity by bogging them down with the so called rules/guidelines of photography. I gave them a brief talk and showed them an AV before sending them out on their first assignment, to photograph something close up. (It was a grey day so I needed to avoid landscape shots).
I have to say I was astonished at some of the shots that came back, bearing in mind thaye had been given little instruction. I was particularly taken with the shot below taken by a young lad called Jack and entitled 'Mossy Brick'.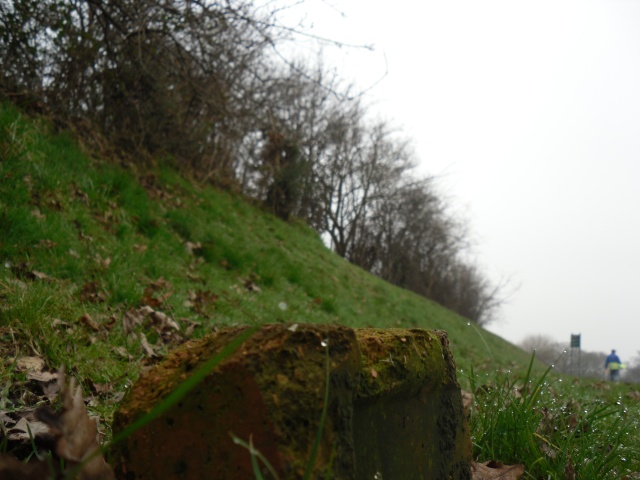 As you can see for yourself this lad has a bit of an eye for the photograph which showed more and more as went through the day. We do suspect that he has had some kind of tutoring before but that should not take away from what is clearly a natural talent. During the second assignment I asked Jack to show me the brick and then show me what ne did to get the shot. I wasn't surprised by what he did and took the following shot of him in action.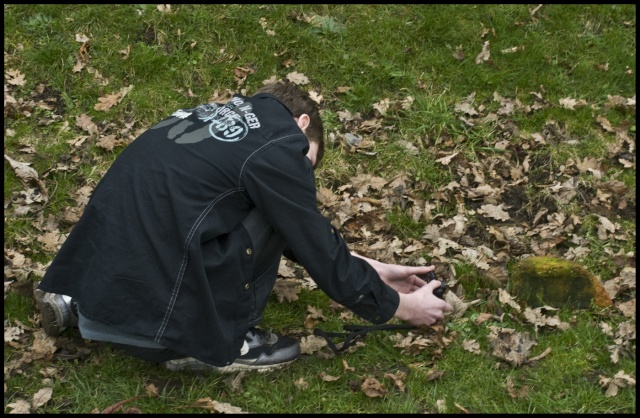 As you can see Jack has used a style of holding the camera down low to get the image he required. Jack, and others, showed similar initiative during the day as we sent them out to take pictures of each other, pictures of a football match in action and some still life shots in the hall. Some of there results can be seen below.
Overall we had a great day. It was a joy working with a group of young people who wanted to learn about photography and it was clear as we went from exercise to exercise that they were listening to what was said and then putting it into practice. After each exercise we went though some of the images taken and discussed the merits of each as a group.
Can't wait to work with them again. Hope you enjoy the images they produced. A longer version of this article will be published in the next issue of Mold In Focus.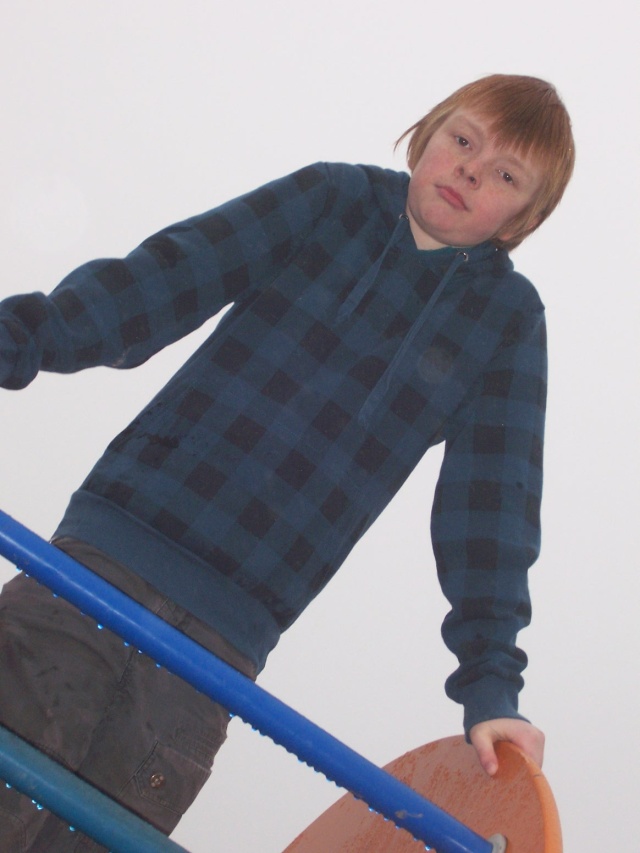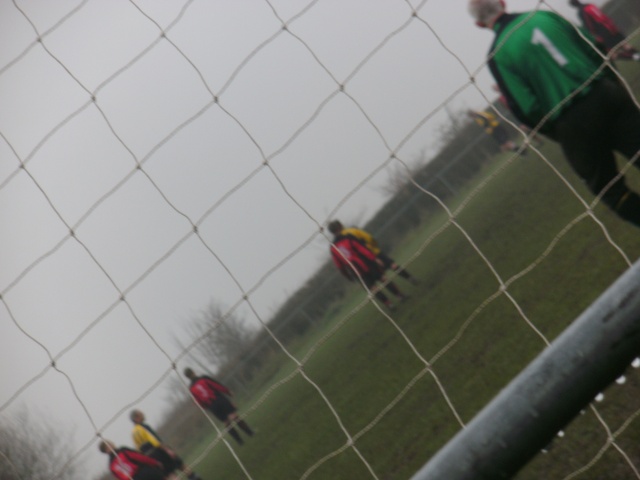 _________________
Chris Noble

www.noblemultimedia.co.uk
Hi Chris

Reading your recent account of the workshop which was held at NorthopHall scout H.Q, I and John Heaps (our Assistant commisioner) can't thank you and John Bell enough for all the work which went into the preparation for the day. It was great to see the way the scouts went out and handled the assignments without any hesitation or preconceived ideas and how, as the day progressed, they showed a lot of improvement in the results they produced and the way the subjects were approached. I feel that this was not only down to the way you and John discussed the various aspects of photography with them at their level and in ways they could understand, as equals, but also by being able to engage their immagination without setting limits or boundaries and with infectious enthusiasm.

What you saw during the day was a small example of the way the scouts themselves mix at all levels and are actively encouraged to talk to adults and leaders. I have already spoken to John Heaps (John has already put his name down for it) about a possible followup and some of the scouts have also broached the subject. In the meantime the competion is being organised around the groups in the district and I am sure entries are being prepared.

Would you also please send our heartfelt thanks to the rest of the Mold Camera Club committee for agreeing to help with the project and who knows, there may be some future club members in the group.

Once again many thanks for all your hard work, both you and John.

Kind regards

Glynn Barham (Assistant scout Leader)
John Heaps (Assistant District Commisioner)


_________________
Chris Noble

www.noblemultimedia.co.uk
---
Permissions in this forum:
You
cannot
reply to topics in this forum