Is there a way to setup a Printer Friendly button so that posts can be printed easily. I am particularly thinking about those giving out instructions so you can then print and use it on the part of the forum you want to perform that task.

_________________
Chris Noble

www.noblemultimedia.co.uk
When you use the print button from IE the doument prints but without any images/diagrams. Might be important for any user guide.

Happened to me with the How to insert an image.......

_________________
Chris Noble

www.noblemultimedia.co.uk
I'm not sure off the top of my head, but I'll try and find out
unfortunately (I keep saying that!) there's no quick fix for a print option but some code can be added to the post. I'm going to try it in a post underneath this one so you can see if it works.
Print
this page
To insert an image into a forum post, you need to click on the icon in
the row above that has a small picture with a floppy disc in front of
it. This will then bring up a box on screen to enable you to upload
your file. Browse to find your file. In the resize image box, choose
800px (for forums), then click Host it. This will upload your file.
You
will then get three lines of code to choose from.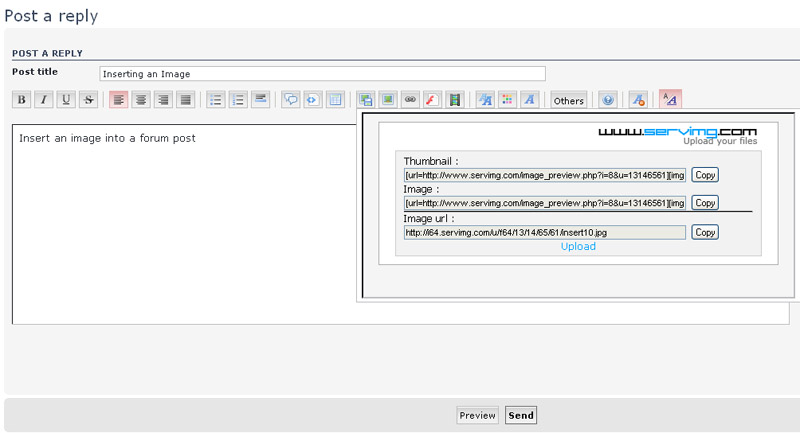 Click
'copy' on the middle code. You will see that it goes blue. Right click
your mouse and choose the option copy. This actually copies the code
ready to post into your forum post.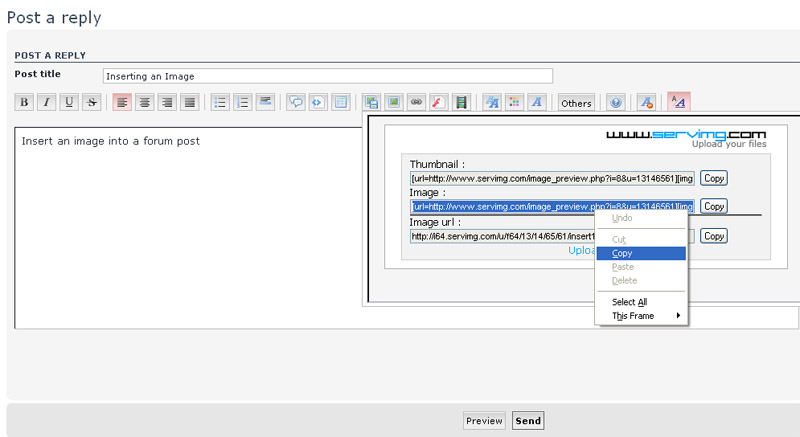 Then
click on the picture icon again in the top bar (the one you clicked to
start uploading your file) and that closes the upload box. Click into
the forum post and make sure you can see your flashing cursor, then
right click your mouse and choose the option 'paste'.
You will
now see a string of code.
You
can now either click on 'preview' if you want to see what your message
will look like before you post it to the forum, or you can just click
send.
Your final message will show your uploaded image inserted
into your forum message.
Chris, can you see if the red text link allows you to print properly

If it does, i can add an icon for it rather than text
---
Permissions in this forum:
You
cannot
reply to topics in this forum